Brightway Drilling Waste Management running smoothly in Inner Mongolia
2015-06-03
It is reported that Brightway
Drilling Waste Management
is running smoothly and successfully in Inner Mongolia.
Brightway Cutting Dryer System
After successful live test, Drilling Waste Management is sent to Inner Mongolia and put into action in 26th , May. this Waste Management System is mainly including the equipment such as
Drying Shale Shaker
,Vertical Cutting Dryer, Decanter Centrifuge.
Brightway Drying Shale Shaker
After being trained and directed by Brightway experts,the customers technicians run the drilling waste management at the first time. The structure of Waste Management is designed reasonably, so the machine is running smoothly and successfully.The Management Result of Water-based Mud is so good(water content: about 6%-10%), the The customers are well satisfied with device configuration and technical process.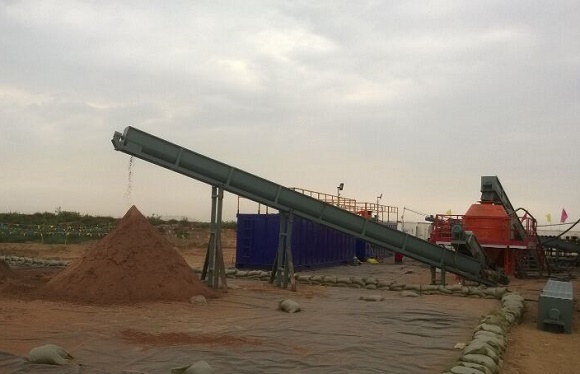 Processing Result of Brightway Drilling Waste Management
Brightway has spent long time in researching and developing drilling waste management,which is the high quality and performance product in oil drilling industry.At present,Brightway new type Drilling Waste Management Solution has become the best-selling product. You are welcome to contact us for further cooperation or order from us, we also provide free live test for your Drilling Waste Management.
Previous :Brightway customized Drum Screen Shipped to Tianjin Port
Next :Brightway Cuttting Dryer System has been well received