Brightway Screw Pump Advantages
Screw Pump widely used for: Environment protection,Shipbuilding industry, Brewing Industry,Petroleum Industry.
Brightway BWG Screw Pump Series Products adopt high-performance motor,Good-quality material. Long life, Strong mud-processing capability.
Screw Pump also called Centrifuge feed pump, which is speed adjustable and can be matched with decanter centrifuge. The main parts are screw shaft (rotor) and screw shaft bushing (stator). The fluids flow along with the shaft, inner flow speed is slow and capacity remains, pressure is steady, so it will not generate vortex and agitating. The rated pressure of pump outlet increases by the pump grade rising, and each grade rising brings the pressure increase 0.6 MPa.
Brightway BWG Series Screw Pump Display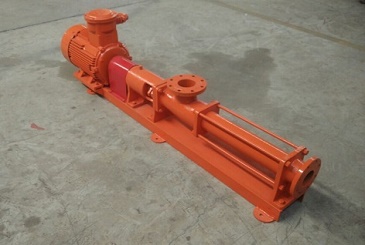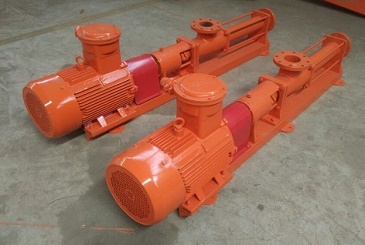 Brightway Screw Pump Parameters
| | | | | | | | |
| --- | --- | --- | --- | --- | --- | --- | --- |
| Model | Capacity | Pressure | Max Speed | Power | Inlet | Outlet | Max solids |
| BWG40-1 | 12m³/h | 0.6Mpa | 960RPM | 4Kw | 80mm | 65mm | 3.8mm |
| BWG50-1 | 14m³/h | 0.6Mpa | 720RPM | 5.5Kw | 100mm | 80mm | 5.0mm |
| BWG60-1 | 22m³/h | 0.6Mpa | 720RPM | 11Kw | 120mm | 100mm | 6.0mm |
| BWG70-1 | 40m³/h | 0.6Mpa | 720RPM | 11Kw | 150mm | 125mm | 8.0mm |
| BWG85-1 | 56m³/h | 0.6Mpa | 630RPM | 15Kw | 150mm | 150mm | 10.0mm |
| BWG105-1 | 100m³/h | 0.6Mpa | 500RPM | 30Kw | 80mm | 65mm | 15.0mm |