Brightway Cuttting Dryer System has been well received
2015-06-05
Brightway Drilling Cuttting Dryer System for the customer of Inner Mongolia has been well received. Recent years,Brightway Continuously has improved production process and
researched and developed various and excellent solids control products like Cuttting Dryer System for drilling waste treatment.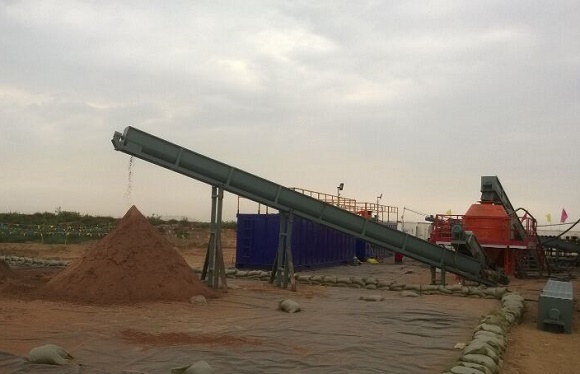 Brightway Drilling Cuttting Dryer System has run smoothly for several days live in Inner Mongolia. Match Equipments of System such as Drying Shaker and Vertical Cutting Dryer are operating normally, the drilling waste has been disposed effectively.Drilling waste processing of the results gets to the expected standard.
This Cutting Dryer System adopts new production technology from Italy and advanced experience of drilling waste treatment from native country and countries abroad, produced under strict procedure, realizes that drilling waste being disposed without touching the ground.
Cutting Dryer System is also called Drilling Waste Management. It can eliminates the pollution essentially in oilfield. Brightway persists to optimize the performance of this system and make the international first-class Solids Control products with unremitting progress.
Previous :Brightway Drilling Waste Management running smoothly in Inner Mongolia
Next :Brightway has taken various measures to achieve sales peak of Driling Waste Management