Room 11608, Unit 1, Building C, Door of Metropolis, Tangyan South Road, New Area of High-tech District, Xi'an City, Shaanxi Province, China

+86-29-89305761

+86-29-89305769

brightway@brightwaysolids.com


Xi'an Brightway Energy Machinery Equipment Co., Ltd ( Brightway Solids Control ) is a professional manufacturer engaged in the research, developent, production, sale and service of solids control equipment and solids control system. We manufacture HOT Rolled COILS, Shale Shaker, Vacuum Degasser, Mud Cleaner, Decanter Centrifuge, Vertical Cutting Dryer, Centrifugal Pump, Mud Agitator, Mud Gas Separator, Mud Tank and the complete set of mud system in the industries of oil&gas drilling, horizontal directional drilling, micro-tunneling, cal bed methane drilling and the drilling waste management.
Our products are exported to clients in more than 65 countries and regions beside China, such as USA, Russia, Italy, Germany, France, the United Arab Emirates, Morocco, Poland, Turkey, Iran, Kazakhstan, Pakistan, Australia, New Zealand, India, Indonesia, South Korea, Thailand, Malaysia, Singapore, Taiwan, Egypt, Nigeria, Brazil, Argentina and Venezuela.
Brightway can produce different kinds of drilling mud cleaning system and drilling solids control system, according to the requirements of customers.We provide the best quality products and technical services. Feel free to send an inquiry at any time. We are looking forward to a long term cooperation.
Brightway Factory Show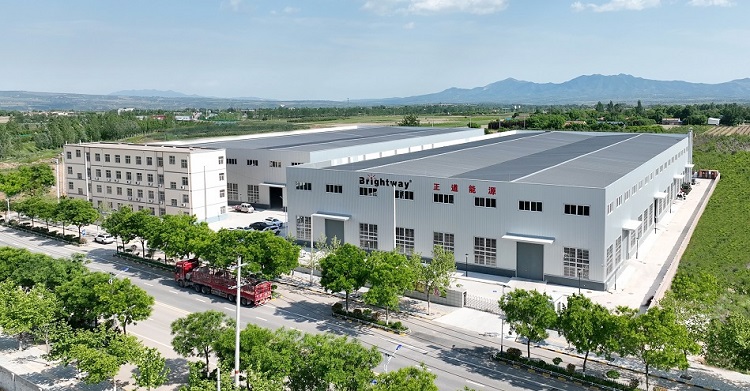 Company Main Products and Applications
1.Oil and Gas Drilling Solids Control System and Waste Management.
2.Horizontal Directional Drilling Mud Cleaning and Recycling System.
3.Coal Bed Methane and Geothermal Drilling Mud Cleaning System.
4.Tunnel Boring Machine Drilling Mud System.
5.Mining and Environment Slurry Separation System.
Company Advantages
1. According to the requirements of customers, Brightway can produce different kinds of drilling mud cleaning system and drilling solids control system and equipment.
2. A member of the international Association of Drilling contractors(IADC).
3. The only solids control manufacturer in China that applies galvanizing treatment for the solids control equipments in order to have the anti-rust.
4. Performance much better than the normal painting process.
Company Mission
Develop our business by creating the value for customers.
Company Culture
Good Attitude, Active Action, Bright Future!