The Successful Conclusion of Brightway Exhibition in Beijing
2015-04-01
The 15th International Petroleum Petrochemical Technology and Equipment Exhibition ( CIPPE )has been over successful in China International Exhibition Center,on March 28,2015.This exhibition is a comprehensive showcase of new products and technology in equipment industry,such as Shipbuilding Heavy Industry,Oil Drilling Machinery,Mud Solid Control Equipment,Environmental treatment system in oil field and so on.
As a good solid control equipment manufacturer in China,Brightway design and manufacture high performance series New Type Cuttings Dryer,High-speed Centrifuge,Double-deck Shale Shaker.These Solids Control Equipment, adopted unique design and high-end configuration, became a highlight in the industry, and attracted many domestic and foreign businessmen. Many technical problems, the customers encountered at the scene,have been well solved by the senior technical engineer from Brightway.Some customers expressed an intention to purchase.
Brightway BWLS1600 Cutting Dryer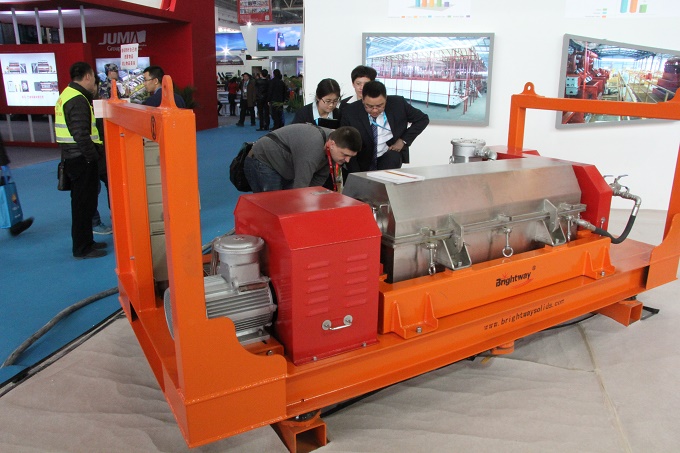 Brightway BWLW365G/VFD Decanting Centrifugal
Brightway BWZS208 Shale Shaker
It was a feast of Industry and a harvest tour,Brightway got not only customers support and endorsement but also valuable comments and suggestions given by customers.These recommendations will be the power and wealth of technological improvements and product upgrading.Brightway will take this opportunity and manufacture more solid control products for customers.

Previous :Let's Meet in Houston-OTC 2015
Next :Brightway will attend the 19th CSTT Conference & Exhibition