Let's Meet in Houston-OTC 2015
2015-03-20
Let's Meet in Houston-OTC 2015. Brightway Booth:9241-50,China Pavilion,Arena
Brightway Solids Control Co., Ltd is the professional manufacturer of solids control equipment and the complete set of solids control system. The equipment and system are widely used in the oil and gas drilling, HDD, CBM drilling, Tunneling, underground drilling, river silt cleaning, geothermal drilling etc.
Brightway has attended all kinds of exhibitions to meet our clients and new business friends who are in the solids control industry many times. Below is the exhibition picture 2015 CIPPE for your ref.
BWLS1600 Cutting Dryer in CIPPE 2015
BWLW365G Decanting Centrifuges in CIPPE 2015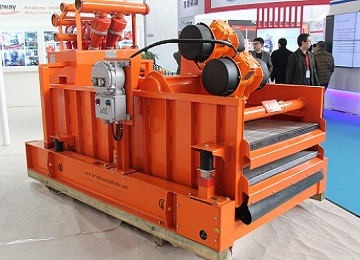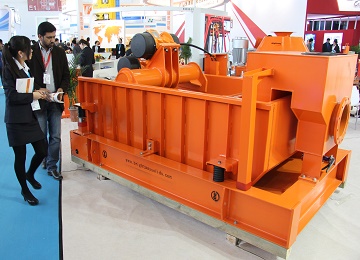 BWZS208 Shale Shaker in CIPPE 2015
For more information about us, please kindly view the below link of Beijing CIPPE 2015.
http://www.solidscontrolsystem.com/welcome-to-brightway-in-cippe-2015/
After the CIPPE 2015, Brightway will also attend the upcoming OTC exhibition in Houston.
Annual Houston OTC oil exhibition is hosted by the American Association of Petroleum Engineering and Technology (SPE), which is strongly supported by American Petroleum Institute and other 12 professional industry organizations. It has become the world's oil and gas exploration, extraction, production and environmental protection. And it gathers major oil companies and numerous outstanding international petroleum equipment suppliers and buyers around the world. The OTC is recognized as the best platform by all exhibitors and industry into the United States, Canada and Europe market.
DETAIL INFORMATION OF OTC 2015
Address: Reliant Park Houston, TX, USA
Time: May 04-07, 2015
Booth No: 9241-50,China Pavilion,Arena
The annual OTC exhibition has brought together the industry's elite to discuss the issue of offshore oil and gas development are facing.
Let's meet in Houston-OTC 2015 and take this chance to visit and communicate the innovation technology in oil/gas drilling industry.
Previous :Brightway will attend CIPPE 2015
Next :The Successful Conclusion of Brightway Exhibition in Beijing