Brightway will attend the 19th CSTT Conference & Exhibition
2015-04-07
Brightway will attend the 19th China International Trenchless Technology Conference & Exhibition(CSTT)
,that will be held in Qingdao International Convention Center from 10th~12th April, 2015.
In recent years,Trenchless Technology is developing rapidly in China. Large-scale application of municipal, gas, telecommunications, oil and other industries, making trenchless technology considerable progress.
As professional manufacture of solids control equipment and mud system, Brigthway's products have been widely used for various industries such as oil/gas drilling, HDD, Micro-tunneling, CBM, foundation etc.

Brightway solids control equipment & mud systems
Shale shaker
Mud Cleaner
Mud Mixing Device
1056GPM Solids Control System for HDD Industry
800GPM Mud System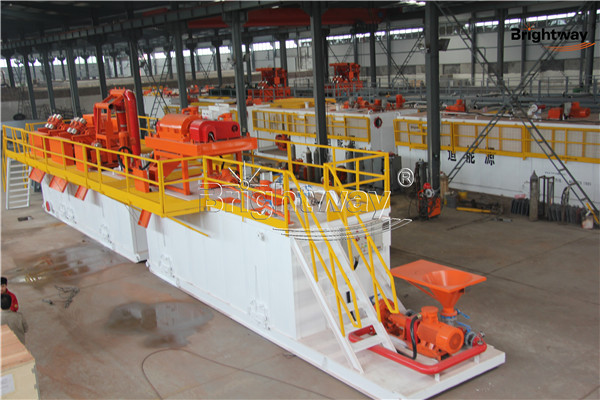 Welcome to our both, Brightway people will entertain and have good business communication with customers from home and abroad and with enthusiasm, sincerity and professionalism.
For details of Brigthway on CIPPE & OTC:
2015 Beijing CIPPE Successfully Concluded
http://www.solidscontrolsystem.com/2015-beijing-cippe-successfully-concluded/
Revealing of Brightway 2015 CIPPE Exhibits
http://www.solidscontrolsystem.com/revealing-of-brightway-2015-cippe-exhibits/
Grand Opening of CIPPE 2015- Brightway Shows in E2168
http://www.solidscontrolsystem.com/grand-opening-of-cippe-2015-brightway-shows-in-e2168/
Let's Meet in Houston-OTC 2015
http://www.solidscontrolsystem.com/lets-meet-in-houston-otc-2015/
Previous :The Successful Conclusion of Brightway Exhibition in Beijing