Qingdao CSTT Exhibition Went Closed Successfully
2015-04-16
On April 12 afternoon, the 19th CSTT concluded smoothly in Qingdao international convention center in shandong province. Brightway didn't only gain the broad masses of customer recognition and praise, but also gain a lot of valuable opinions and Suggestions. These comments and suggestions will be Brightway unremitting power for "continuous innovation, excellence" .
Brightway success showed trenchless HDD120 mud recovery system in the exhibition. The system adopts the current trenchless technology and widely used and design producing in south-north water diversion project, oil, gas, municipal pipe network construction and other industries. Moreover, it is widely used in the field of trenchless horizontal directional crossing and recommended. Brightway also supply design and manufacture according to customer requirements for pile driving engineering, the shield tunnel construction, the pipe jacking construction, diaphragm wall construction in areas such as mud separation system.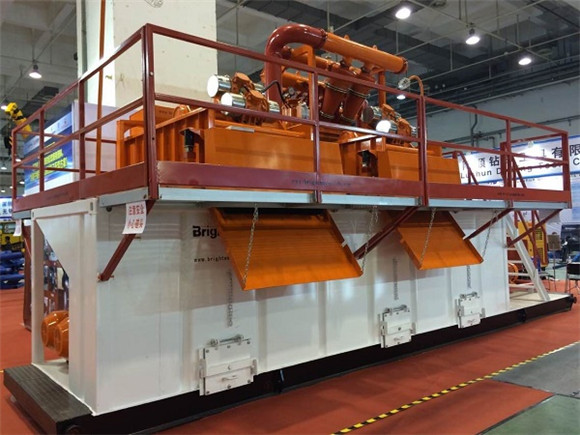 HDD120 mud recovery system
HDD120 mud recovery system has those characteristics: configuration design scientific, fine structure, matching standards, well manufacturing process, stable performance, sludge treatment and strong recycling capability, sophisticated equipment, convenient remove the installation etc. Through several years of unremitting efforts, Brightway has achieved good results in trenchless technology, and independent research and development of each set of HDD mud recovery system has been widely used and customer high praise in domestic and international market.
The mud system altogether is configured with a shale shaker, a mud recycling equipment, a mud agitator, two sets of sand pump, a jet mud mixer and a recovery purification tank. Brightway provide customers with customized mud purification solutions to achieve wider mud recycling value for customers. Brightway mud system configuration meets the demand of different types of form for horizontal directional drilling, achieve 600 kn - 6000 kn drill supporting needs.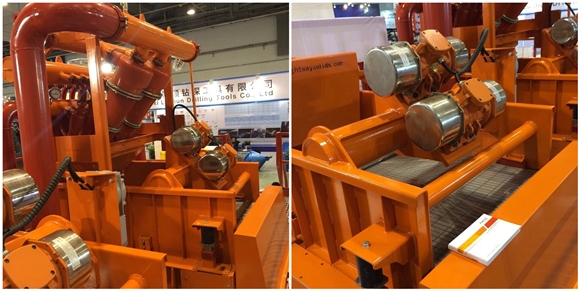 Previous :HDD120 Mud Recycling System became one of the highlights in CSTT Exhibition
Next : 2 Sets Mud Control Equipment shipped to Indonesia Petermina