HDD120 Mud Recycling System became one of the highlights in CSTT Exhibition
2015-04-11
The 19th CSTT (China international trenchless technology conference and exhibition) was held in Qingdao international convention center in shandong province n the morning of April 10, 2015, . Brightway HDD (trenchless horizontal directional drilling) 120 mud recycling system became one of the highlights of the CSTT exhibition, attracting many domestic and foreign customers.
Brightway HDD120 Mud Recycling System
At present, The trenchless equipment is widely used with the trenchless technology development and application in municipal, gas, communications, and oil industry. And Brightway HDD120 mud recycling system is designed for trenchless horizontal directional drilling.
As one of the excellent professional manufacturer and suppliers of mud solid control and trenchless mud recycling system, and drilling waste management system, Brightway always adhere to the "continuous improvement, excellence quality" policy, accurately grasp the market dynamics and customer demand, introduce new technology and new production process, design and manufacture mud system which can be widely applied in the field of trenchless HDD recycling system. Moreover, parts of HDD system has been successfully exported to overseas 45 countries and regions with great recognition and praise from customers at home and abroad. The HDD120 mud recycling system has been ordered by New Zealand customer in the exhibition, and it will be directly transported to tianjin port after this exhibition.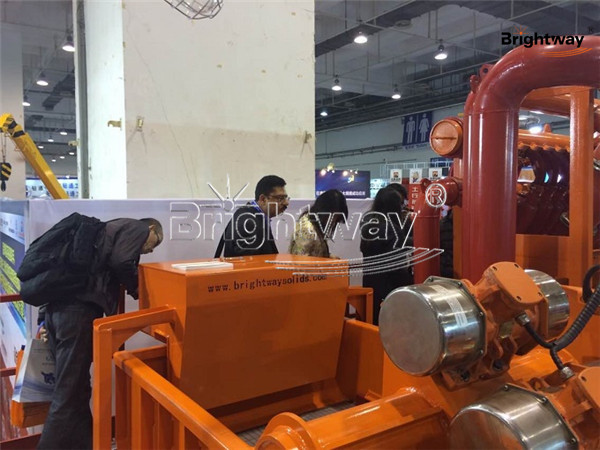 Brightway warmly welcome the masses of customers to come to consult, negotiate and cooperate. We will serve you wholeheartedly.
Address: Shandong Qingdao international convention center.
Booth Number: B27.
Previous :Brightway 600GPM HDD Mud system to America