2 Sets Mud Control Equipment shipped to Indonesia Petermina
2015-04-18
Brightway 2 Sets Mud Control Equipment was shipped to Indonesia Petermina.Indonesia Petermina,who have many blocks in the oil and gas, is the biggest oil company in Indonesia.According to world oil situation,many oil company reduce down their cost in the 2015 until the oil price became better.
After Brightway discussed with Petermina subcompany, they want Brightway to provide the Mud control equipment for their ZJ30 rigs and assistance them to installed our equipments on their tanks.Because they want to manufacture the mud tanks in local market.
ZJ30 Rig solids control equipment list:
4 Set shale shaker,BWZS103,2×1.5kw,3pcs composite screen with size 585x1165mm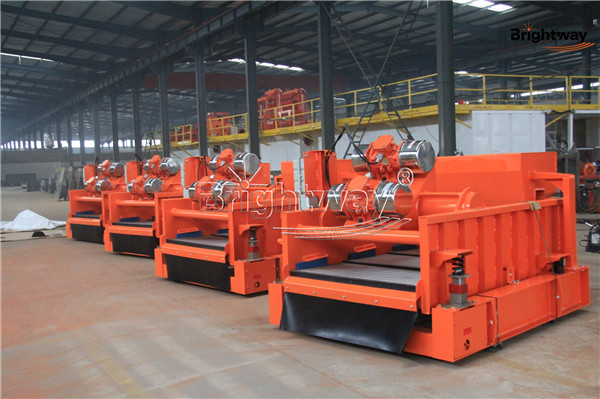 2 Set Mud cleaner:BWZJ1032S12N,with capacity of 240m3,2×10" desander cyclones,12X4" desilter cyclones.
600pcs composite shaker screen for shaker and mud cleaner
Swaco Mongoose Composite Screen

Brightway always fousced on customer service and their requirements. Brightway will do our best to support your needs.
For more Brightway equipments and HDD,O&G,DWM,CBM,TBM, please contact to us .
Previous :Qingdao CSTT Exhibition Went Closed Successfully
Next :Brightway 800GPM Dewatering Plant for gold mining industry to South-Africa