One set Strong Cold Water Tank Sent to Egypt
2015-07-24
Yesterday, Brightway Strong Cold Water Tank was sent to Egypt, which is one of the important market for Brightway.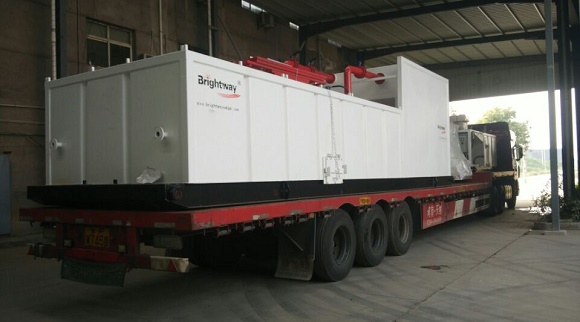 This customized Cold Water Tank is designed and manufactured by Brightay according to client's requirements.It is composed of Cooling tank,Pipeline pump,Explosion-Proof Motor,Alarm,Radiator,Electronic control system,Access ladder and Guard bar.
The Strong Cold Water Tank Advantage:
1.Seamless welded cooling pipes.
2.Adapting to climate conditions:Rain, Snow, Fog.
3.Continuous operation in the condition of rated power.
4.Excellent design,Compact structure,Easy operation and maintenance,Safe and reliable performance.
Previous :One Set Drilling Waste Management System Sent to Xinjiang
Next :Brightway Expanding the International Market of Drilling Waste Mangement