One Set Drilling Waste Management System Sent to Xinjiang
2015-07-22
Yesterday,Brightway one set Drilling Waste Management System was sent to Xinjiang, an autonomous region in northwest of China. This system is composed of one unit Drying shale shaker,decanter centrifuge,and mud storage tank.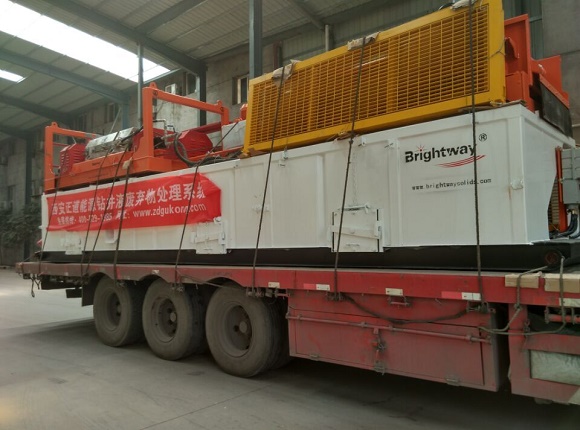 Meanwhile,Two technicians of Brightway aiso be sent to the Drilling site.They would provide the package of services such as positioning, Installation, Commissioning of drilling mud harmless treatment system and guidance of equipment operation methods for customers.
High-quality after-sales service is the basic guarantee of product outlet for Brightway.By virtue of rich service experience for oilfield engineering at home and abroad,Brightway can provide a full range of solutions for customers,including design, production, sale,transportation,after-sales service.To ensure that customers can finish construction work in the condition of most economical, efficient, and reasonable.
Previous :Brightway office formally established in Moscow