One set Mud-water Separator Equipment Delivered Customer
2015-12-11
Today, according to the request of the Municipal Engineering Company, One set Mud-water Separators
Equipment, which is researched and developed by Brightway in combination with years of mud treatment
experience,has been shiped to customer.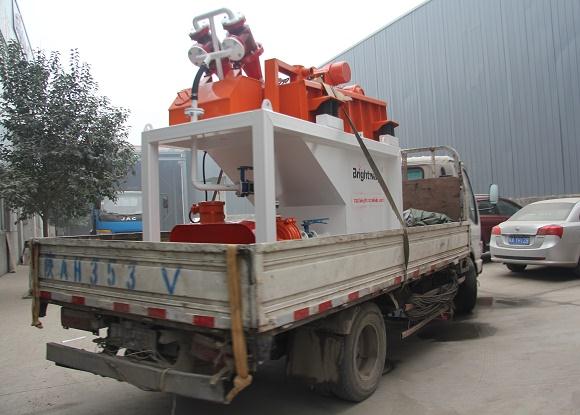 BWDG-50 Mud-water Separators Equipment is composed of one unit multifunctional flat shale shaker, mud
cyclone system, sand pump and receiver tank.
Features as follow:
1.Small size,Dimensions: 2.4x1.2x2.1m, Easy to transport and not take up too much Road without
obstructing traffic.
2.Large Capacity (50m3/h), High efficiency, It can separate mud out from the pipe quickly and achieve the purpose of the dredging pipeline effectively.

Brightway Mud-water Separators Equipment
Brightway Mud-water Separator can be used widely in the field of HDD (Horizontal Directional Drilling), Soil and Water Balanced Top Pipe Project, Urban underground pipeline dredging. The series proudcts undergoes a rigorous quality inspection and have a good economic benefit and social benefit for many customers.
Previous :Shipment of One Set Fracturing Fluids Treatment System to USA
Next :Shipment of The Desander and Desilter without Bottom Shaker