Shipment of One Set Fracturing Fluids Treatment System to USA
2015-12-10
On December 8th, One set Fracturing Fluids Treatment System has been shipped to USA. The system is researched and developed cooperatively by Brightway and the Large-scale Petroleum Equipment Company in China.
Fracturing Fluids Treatment System
Fracturing Fluids Treatment System is composed of one unit BWYDFG-9500 Fracturing Fluids Equipment and many units BWJBQ7.5 Mud Agitator.The Fracturing Fluids Equipment adopts the driver design of variable frequency drive(Total Installed Power: 48.5+15kw,Capacity: 35 cubic meters per hour,Container Capacity: 9500 gallons). It can achieve decomposition , routing, mixing, purification and separation of Fracturing Fluids.After the treatment,the PH value of fluids is controlled effectively and meets requirements of local environmental emissions .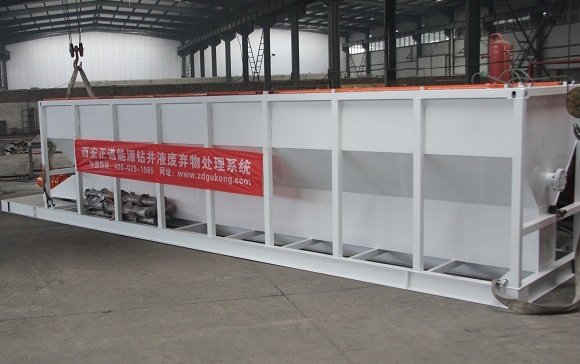 The United States is an important market of Brightway in North America.The project is the fifth into the US market since the company inception. Up to now, Brightway products received multiple good evaluation from American customers.In the near future,We believe that Brightway products are used in the United States market widely through the efforts of the American Branch.
Previous :Shipment interchangeable shaker screen with Derrick to UAE 
Next :One set Mud-water Separator Equipment Delivered Customer