Brightway New Type Mud Drying System tested successfully
2015-05-20
Mud Drying System is also called Drilling Waste Management or Drilling Waste treatment, which is widely used for oil Drilling industry. It is important environmental solutions of oill drilling waster. Today Brightway New Type advanced Mud Drying System is tested successfully.The success in testing of system means that Brightway is qualified enough to manufacture the high performance Drilling Waste Management which can effectively cope with drilling waste timely.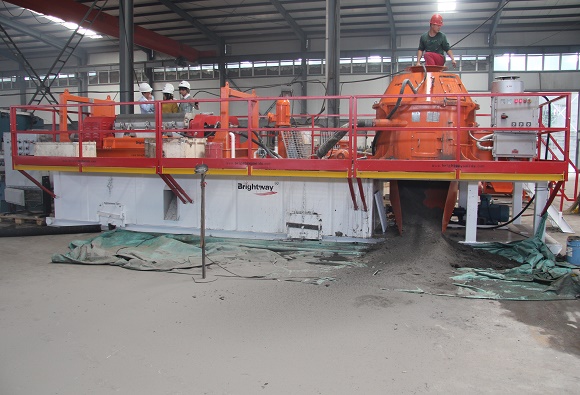 Brightway New Type Mud Drying System

Brightway New Type Mud Drying System tested successfully
The Management Result of Water-based Mud
The advanced system is independent designed and manufactured for Brightway.The Drilling Waste Management includs Vertical Cutting Dryer, Decanter Centrifuge, Submersible Slurry Pump and Screw Pump, which works to separate fluids from solids of drilling waste and recycle the drilling fluids, to get the effects on energy conservation and environmental protection.
3D View of Brightway Drilling Waste Management (Mud Drying System)
BWLS1600 Vertical Cutting Dryer
Brightway BWLW365GVFD Decanter Centrifuge
According to diffirent oilfield waste disposal requirements, Brightway can design and manufacture different type Drilling Waste Management. Treatment of drilling wastewater and solid waste can reach the international discharge standard.No need to build mud pools and Effective reduced environmental pollution of Drilling Waste.
Previous :Brightway ZJ50 Mud System to Kazakhstan
Next :Russian customized ZJ50LDB Mud System has been shipped