Brightway New Technique of Processing Drilling Waste
2015-06-10
In recent years, with increasing of energy demand around the world,Oilfield Drilling Waste has become one of the most harmful contaminant.According to statistics,There is 25-32million m³drilling waste produced every year in China, and half of them is emitted directly into environment and the nature is destroyed seriously.So It is urgent to control Drilling Waste.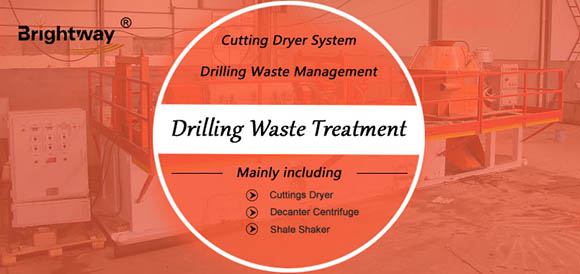 According to the different situation of treatment and disposal at home and abroad,There are many ways to process the drilling waste including curing process, solid-liquid separation technique, Mechanical dewatering Method,Reuse Recycle and so on. Curing process is one of the process methods of Drilling Waste.It is the tranditional restraint treatment of waste.The environmental pollution is still serious.But now,the Drilling Waste Treatment is the new technique of process the drilling waste.
Brightway Drilling Waste Treatment System has become popular in oil drilling filed which can effectively process the drilling waste. This system is easy to operate and convenient to assemble or disassemble and its processing result completely gets to the international standards.it can be achieved the goal of environmental protection to eliminate pollution.
At present, Brightway Drilling Waste Treatment System has been exported to the 45 countries and regions which gains both credits and reputation.
Previous :Brightway has taken various measures to achieve sales peak of Driling Waste Management
Next :Welcome to Brightway Exhibition of Mioge 2015 in Moscow