Room 11608, Unit 1, Building C, Door of Metropolis, Tangyan South Road, New Area of High-tech District, Xi'an City, Shaanxi Province, China

+86-29-89305761

+86-29-89305769

brightway@brightwaysolids.com
A Set of BWZS104 Dual Tandem Shale Shakers Shipped to Pakistan
2022-06-13
Recently, at the request of Pakistani customers, Brightway has produced and shipped a set of BWZS104 dual tandem shale shakers.
Dual tandem mud shaker and triple tandem mud shaker are mainly for the convenience of regular solids control system installation. Generally, the drilling solids control system needs to be equipped with two or more shale shakers. If a single shale shaker is selected for installation, it needs to be hoisted and installed twice, which affects the installation efficiency of the solids control system. The dual tandem mud shaker and triple tandem mud shaker can be hoisted and installed as a whole at one time, which is convenient, quick and easy to maintain. In the process of transportation or transfer, it is not advisable to install the screen on the screen box to avoid collision and other damage to the screen and affect the use.
Brightway can produce mud shale shakers of various specifications, including: double-deck mud shale shakers; dual tandem mud shale shakers; triple-deck mud shale shakers; variable frequency mud shale shakers; high excitation force mud shale shakers, etc. Mud shaker products are widely used in oil drilling solids control, coalbed methane drilling solids control, shale gas drilling solids control, river dredging, sludge dewatering and other fields. For more information on shale shaker products, please email us at brightway@bwwell.com.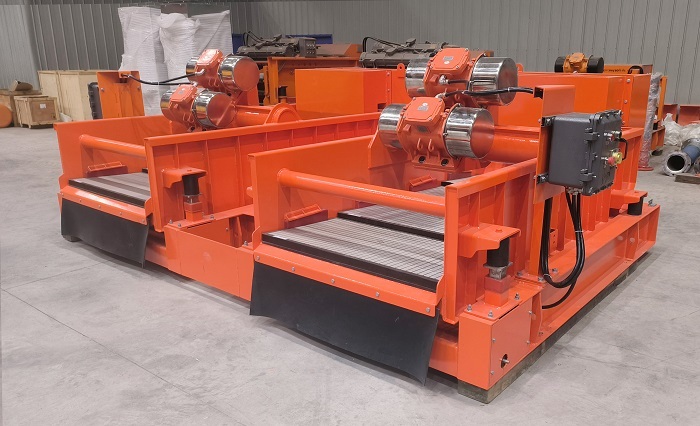 Previous :ZJ30 Drilling Mud Solids Control System Delivered to Iraqi Customers