Room 11608, Unit 1, Building C, Door of Metropolis, Tangyan South Road, New Area of High-tech District, Xi'an City, Shaanxi Province, China

+86-29-89305761

+86-29-89305769

brightway@brightwaysolids.com
ZJ30 Drilling Mud Solids Control System Delivered to Iraqi Customers
2022-06-06
Brightway is a professional manufacturer of drilling solids control and drilling waste disposal equipment, drilling fluid centrifuges, drilling cuttings dryers, sludge vacuum pumps, mud tanks, mud agitators, centrifugal pumps, etc., as well as the production and manufacture of complete sets of drilling rig solid control systems.
Recently, Brightway delivered a set of ZJ30 drilling mud solids control system to an oil drilling company in Iraq. The system is produced in strict accordance with oilfield drilling standards, including: shale shaker, vacuum degasser, desander, desilter, mud tank and supporting equipment, stair guardrail and related accessories. The whole set of solids control system integrates mechanical and electrical control. It can separate drilling mud and can also supply wellhead mud. The durable surface coating of the system ensures that the system can be applied in environments with high wear and corrosion during use.
At present, Brightway can undertake the design and production of mud and solids control systems for drilling rigs of different specifications 1000HP, 1500HP, 2000HP, 2500HP and 3000HP. The solid control system produced has passed a number of certifications such as EU CE certification and can meet the requirements of exporting countries. ZJ series drilling rig solids control system has been exported to Saudi Arabia, UAE, Iraq, Egypt, India, Russia, Azerbaijan, Thailand, Philippines, Singapore, Indonesia and many countries and regions, and has accumulated a good reputation in the industry. In addition, the company's complete sets of mud processing equipment not only serve the fields of major oil and gas drilling, shale gas drilling and other fields at home and abroad, but also serve in the fields of trenchless directional crossing, pipe jacking, shield tunneling, building piling, river dredging and other fields. If you want to know more product information, you are welcome to inquire or come to our company for inspection, exchange and business negotiation.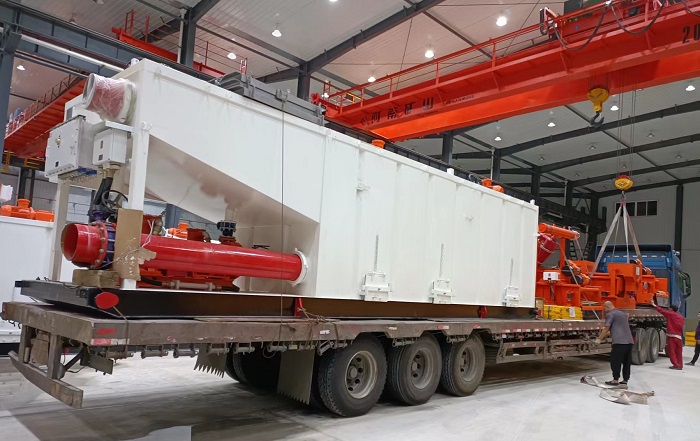 Previous :Brightway Wishes You a Happy Dragon Boat Festival
Next :A Set of BWZS104 Dual Tandem Shale Shakers Shipped to Pakistan