Brightway Mud Drying System to XinJiang
2015-05-13
One set auxiliary equipment,including two sets of BWZS104G Drying Shaker and one set of BWLW365G Decanter Centrifuge,of Drilling Mud Drying System is sent to some domestic oilfield.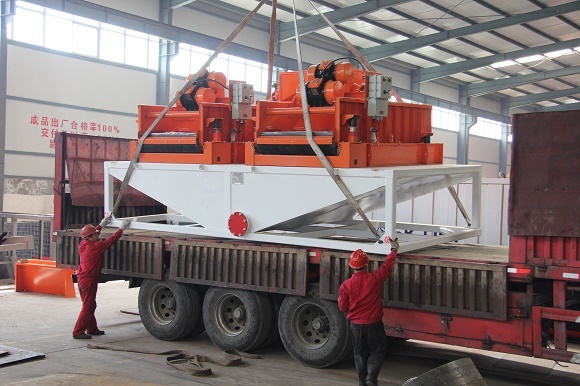 According to customer requirements,Brightway Design and Manufacture these equipment,which is used for Drilling Mud Drying and Waste Management for environmental protection. it can make the recycling the drilling waste come true, after a live test in which the moisture in drilling mud contains 6% to 10%(oil base or water base). At present,Brightway make an agreement on long term and stable project cooperation with the partners. the next shipment plan for the customized order is progressing.
The information of the auxiliary equipment as fellow:
Two sets of BWZS104G Drying Shaker
One set of BWLW365G Decanter Centrifuge
As customer requirement, Brightway can design and manufacture various Solids Control System.These mud System is extensively used for oil drilling, HDD,drilling waste management,CBM drilling waste management as well as micro-tunneling.
Previous :2015 OTC Brightway Exhibition Successfully Concluded