2015 OTC Brightway Exhibition Successfully Concluded
2015-05-09
The 46th OTC Exhibition has been over successful in Huston, Texas, America, March, 7th 2015.The OTC has attracted nearly 3,000 companies from more than 40 countries and 60,000 domestic exhibitors and attendees abroad.
During the Exhibition,Brightway experts gives professional interpretation about Mud system to our customers. New mud solids control equipment like Shale Shaker, Mud Cleaner, Decanting Centrifuge,Vertical Cutting Dryer are also presented to them.
All the time,Brightway shows itself hard by every Exhibition such as CIPPE, CSTT, OTC and other exhibitions, and finds partners and cooperates with them by providing our advanced technology for mutual benefits.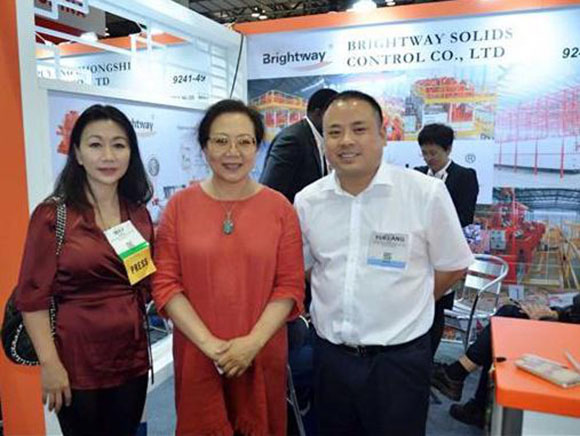 Brightay will have this important opportunity to customize the qualified Mud System for customers. Thank OTC for giving us this precious platform, and deepest appreciation to all of you for your long-term support.
Previous :Brightway shows innovation achievements in OTC 2015