Three Sets Drilling Waste Management Sent to One Drilling Site of China
2015-12-21
On Dec.15, Brightway three sets
drilling waste management
system have been assembled,tested and would be sent to one drilling site in China. One of them would be delivered to Shanbei and the others to Xinjiang.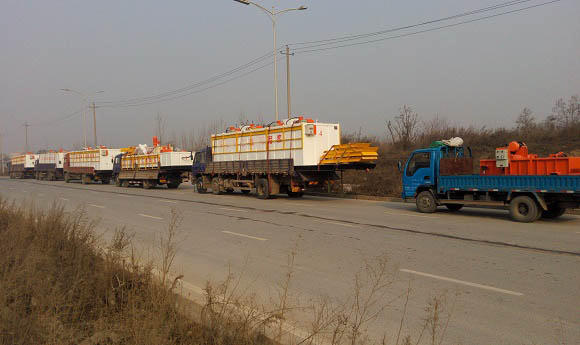 The Drilling Waste Management is composed of
high frequency Drying Shaker
, Cuttings Dryer, VFD Decanter Centrifuge and other ancillary equipments such as Mud Agitator, Mud tanks, Sand Pump,and screw conveyer.
The System Features as follow:
1.Inside of each mud tanks installed the insulated pipeline of hot water circulation and make sure equipment be operated smoothly in the low temperature environmental conditions.
2. On top of the shaker screen equipped with high-pressure Cleaning Devices.
3.Outside of Mud tanks equipped with ball valves, so as to ensure that the floating oils in oil-based mud can be discharged through the ball valve in time.
Through continuous improvement and innovation, Brightway Drilling Waste Mangement System not only can solve the environmental problems of the oil and gas drilling site effectively but also can be applied to the fields such as HDD, CBM, TBM and Construction Pile.
Previous :Shipment of The Desander and Desilter without Bottom Shaker