Happy Chinese Lunar Spring Festival 2021
2021-02-09
We just took a happy and pleasure New Year Holiday of 2021 celebration in January, while the Chinese Lunar Spring Festival is coming quietly and gently. All staffs of Brightway hope you have a enjoyable and happy Spring Festival, and wish you and your family will be healthy and wealthy in 2021.
Thanks a lot to all the customers and friends from all over the world for everything you did in help, support and care about us, hope we will take closer contact and deeper cooperation and brings more successful, prosperous and beneficial business relations in future.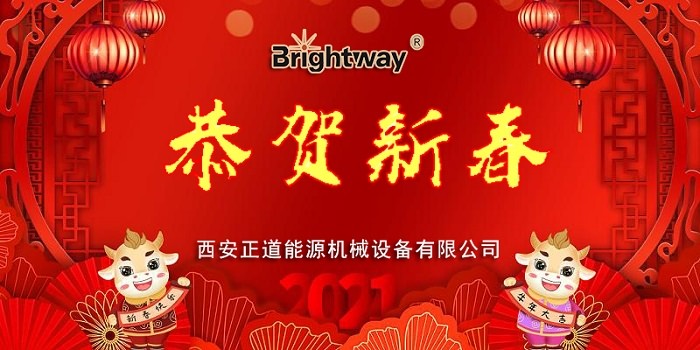 Just like "every coin has two sides", potential opportunities usually hidden in crisis. With brave and consistent fight and efforts, we strongly believe the global pandemic will be eliminated quite soon and global economy will be recovered and growing rapidly. With experienced, professional technical support and innovative products and solutions, we are very persevering and confidential for we are capable enough to serve and help customers demands and requests in oil deposits environment protection, micro-tunneling and HDD drilling projects fields and brings mutual benefits and succeeds to both sides. Thanks again and best wishes for everyone in 2021.
Previous :250GPM HDD Mud Recovery System Delivered To Customer
Next :Two Sets of Drilling Cuttings Dryers Shipped to Customer