Customized Mud System to One Domestic Oil Company
2015-06-17
Recently, Brightway Customized Mud System for One Domestic Oil Company has been sent to destination. this Mud System,which is designed and produced by Brightway according to customers' requirements, mainly used to Recycle Drilling Mud.So it is also called Mud Recycling System.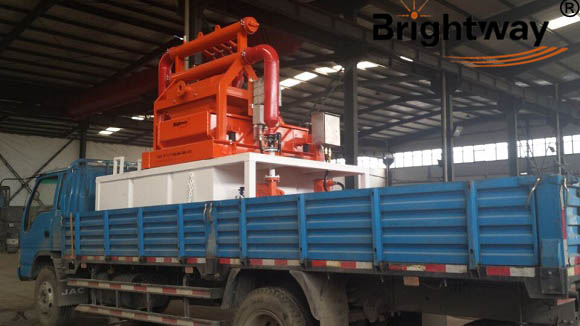 The mud system looks small and likes a mini-mud system.this system is composed of Shale Shaker, Mud Desilter, Mud Recycling Tank and Sand Pump. It is used for matching Drilling Mud Recycling System of this company.The equipment can achieve mud preparation, screening, circulation, and reserve.
Brightways Mini Type Mud Recycling System
Brightway always adhere to the "Good Attitude,Active Action,Bright Future" management principle and "Continual Improvement,, Product Excellence".The products such as Solids Control Equipment and Mud System gains loads of claps from customer all over the world. Welcome new and old customers to visit Brightway!
Previous :Brightway Cutting Dryer System turned