Brightway Shows in the 46th America OTC 2015
2015-05-05
The 46th America OTC 2015 opened in Reliant Park Houston, TX, USA,on May 4th, 2015. Brightway Shows in the Booth No.9241-50,China Pavilion,Arena. Offshore Technology Conference (OTC) is the largest International Oil & Gas Equipment Exhibition in the World.The exhibition was established in 1969 and Located in Houston ( Reliant Center ).Every year,The conference brings many international excellent suppliers of petroleum and petrochemical technology as well as equipment together, and the buyers from more than 140 countries and regions to negotiate there.

As the famous and professional Solids Control Solution Manufacturers and Suppliers in oil and gas industries of China,Brightway will take this opportunity to display innovation achievements applied in Oil Drilling, Micro-tunneling Solids Control System, HDD Solids Control System, Drilling Waste Management.
Brightway will present various product applications, technical exchanges, and the latest product information for the attendees by way of holding series of activities to strength international communication and cooperation, and pave the way to open up foreign markets.
We are located in Booth No.9241-50,China Pavilion,Arena. Welcome to visit.
DETAIL INFORMATION OF OTC 2015
Time: May 04-07, 2015
Address: Reliant Park Houston, TX, USA

Booth No: 9241-50,China Pavilion,Arena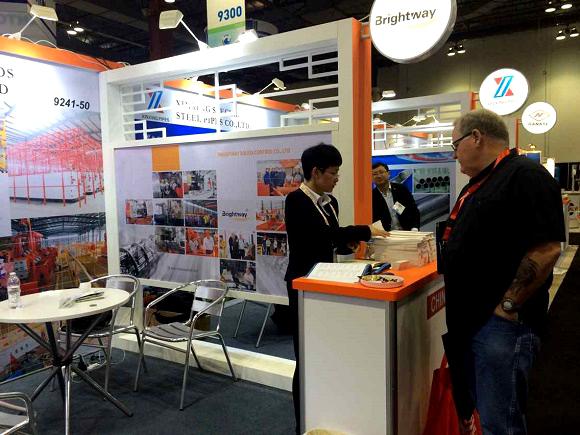 Previous : 500 GPM HDD Mud System to New Zealand
Next :Brightway Environmental Technology become spotlight in 2015 OTC