Brighway Wishes You a Happy Labor Day!
2022-04-29
On Labor Day, Brightway and all employees send loyal blessings to the people of the country, customers and friends at home and abroad, wishing you a happy Labor Day, a smooth career and good health, joyful life! Brightway wishes hard workers from all walks of life a happy holiday. You are conscientious and diligent, you have paid your own efforts and dedication in ordinary jobs, and everyone is using labor to fully reflect the value of their lives!
Brightway once again thanks and congratulates all the new and old customers and friends who support the company. Happy May Day! On the occasion of this festival, Brightway also wish all Brightway employees a Happy Labor Day! Thank you for your silent dedication. Every harvest of the company is inseparable from the hard work of each and every one of you! Every outstanding performance embodies the sweat and hard work of every one of your workers, and is worthy of respect and praise!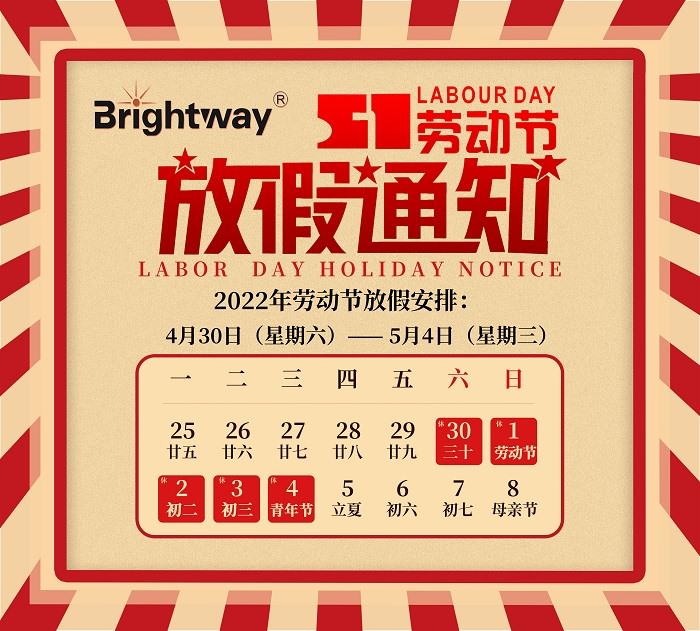 From April 30th to May 4th, 2022, there will be a total of 5 days off, and work will be resumed on May 5th. During the holidays, the Brightway business service hotline is open normally. You are welcome to inquire at any time: +86-29-89305761, we will serve you wholeheartedly!
Previous :3 Sets of Small Mud Shale Shaker Sent to Kazakhstan
Next :Three BWZS103 Shale Shakers of Brightway Shipped to Indonesian Customers