Brightway Two Sets Double-deck Shale Shaker Sent To UAE
2015-11-18
On Nov.16th,Brightway two sets Double-deck Shale Shaker,which are customized according customers requirment, will be sent to UAE.As the request of the customer,Spray color of the Double-deck Shale Shaker is dark blue.

Brightway Double-deck Shale Shaker
This type shale shaker has 8 pieces of Composite Material
Shaker Screen
(Swaco standard );Vibrating beams is processed by a special technology in order to avoid cracks in the process of vibration;the base of shaker installed the lifting device so as to adjust the angle of shaker;Vibrating motor adopts international famous brands;Spring adopts the rubber material so that the noise is small and decay resistance is strong.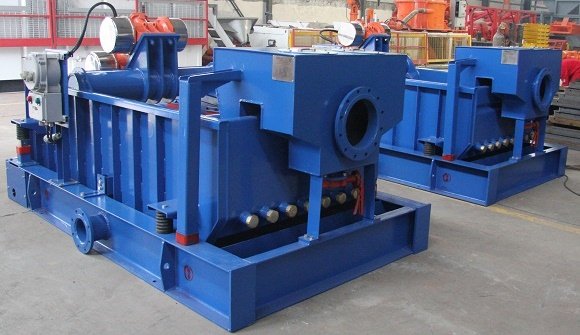 The Double-deck Shale Shaker is one of shale shaker.It has two layer shaker screen.the upper screen is the large pore size and the second is the small pore size.Drilling Mud is an initial separation by the upper screen and then the mud separated again by the second layer screen.Finally,The shaker achieves high precision solid - liquid separation.
Previous :Two sets Cuttings Dryer System Delivered Destination
Next :Brightway Intelligent Solid Control System has been delivered