Shipment of 120m³/h CBM Drilling Mud Purification System
2017-11-24
Recently, Brightway one set of mud purification system for CBM drilling has been sent to one domestic coal bed gas drilling site. It is expected to arrive at the drilling site after two days. At that time, Brightway technical services team will also go to the site and direct equipment installation and commissioning , training in equipment operation and maintenance of workers.
CBM drilling mud purification system is used to control the solids from the drilling mud. It has the following characteristics.
1. Control the solid phase content in mud effectively,
2. Improve drilling mud quality,
3. Improving drilling speed,
4. Extend mud pump and rig life,
5. Ensure drilling safety,
6. Reduces the operating strength of the operator
7. Protect the environment of the drilling site,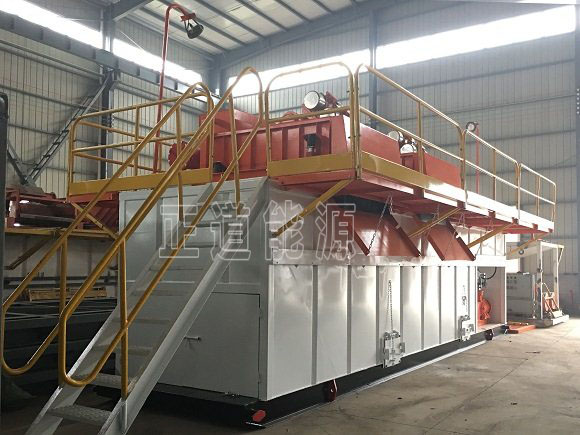 As a domestic professional drilling mud solid control equipment manufacturing enterprises, Brightway have abundant experience in production and application in the field of Oil drilling, Hdd, CBM drilling. In the field of coalbed methane drilling, The equipment for drilling mud solid control system of CBM DRILLING includes: Mud shale shaker, Mud cleaner, decanter centrifuge, centrifugal pump, mud tank agitator, mud mixer and integrated drilling mud system.
Previous :600GPM Separation Plant for Pipe-Jacking Shipped to Middle East