Brightway Showed in OTC Exhibition 2018
2018-05-02
On Apr.30 local time, The 49th Offshore Technology Conference (OTC 2018) opened grandly in the Reliant Center of Houston, America. Brightway team and the leadership of USA branch and the latest mud treatment equipment showed in Arena 8461 Booth.
The America OTC is the largest and high technology industry exhibition in the world. Exhibitors must have a certain level of technical strength and size and good exhibition record for many years. Brightway depend on its strong technical strength and good participation record, participated in the exhibition successfully again.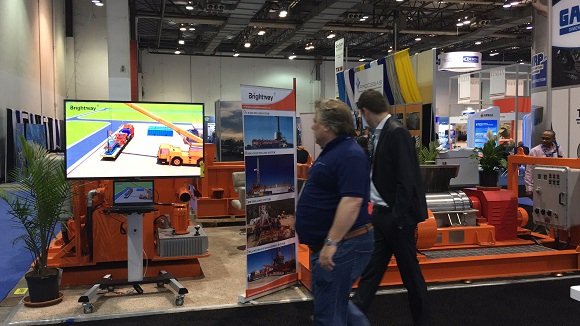 In the exhibition, Brightway show the main mud treatment equipment: Shale Shaker and High-speed Decanter Centrifuge. On the Booth, there are other multimedias to play the videos about Brirghtway mud treatment system application and cases in the fields of Oil drilling, HDD drilling, Micro-tunneling, River Control. Welcome to visit Brightway Booth and discuss cooperation.
Previous :Invition of Brightway OTC Exhibition 2018