Shipment of 1000GPM Mud Recycling System
2017-07-25
On July 20th, The 1000GPM
Mud Recycling System
was transported to Shanghai port by a semi-tractor and would be sent to india for matching with horizontal directional drilling machine.The System capacity is up to 250 m3/h.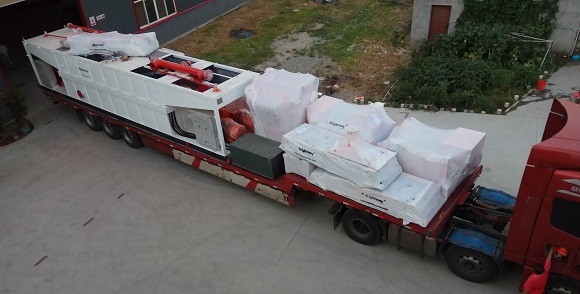 In the field of HDD,Brightway have many application cases of mud recycling system and good reputation in southeast Asia, South Asia and other regions. Many customers choose cooperation with Brightway many times.
The System is composed of two sets of mud shale shaker, one set of mud cleaner, four sets of centrifugal pump, jet mud mixer, mud agitator and mud tank. It can meet the customer requirement to the excavation construction site mud treatment.It is customized according to customer requirements and characteristics of the construction site.
Previous : River Sludge Dewatering System the Best Choice