1000GPM Slurry Recycling Unit for Micro-tunneling
2019-08-12
On June 10, one set
1000GPM Slurry Recycling Unit
is ready to be sent to Thailand. This Slurry Recycling Unit will be equipped with pipe jacking machine (OD 2100mm). The capacity is up to 250m3/h 1000GPM.
The Slurry Recycling Unit consists of large shale shaker, desander system, gravel pump and electric control device. The Recycling Unit structure still adheres to the previous BWSP design scheme, Convenient for transportation.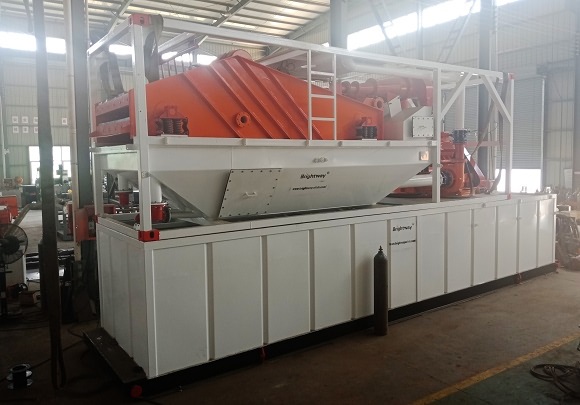 In the field of underground pipe network construction, After years of experience in design, production and application, Brightway has formed a mature system of equipment design and manufacturing and application. At present, BWSP series Slurry Recycling Unit has been successfully exported to many countries and regions in southeast Asia and South Asia. Assist local municipal construction, underground pipeline construction and other projects.
Previous :Shipment of Drilling Fluids Waste Management
Next :Sludge Separation and Dewatering System for Zao River Control